The Madison Public Library Book clubs will be starting the New Year with some great reads!
Thursday January 23rd
Afternoon Club reading: In the Garden of Beasts
Discussion at 1:30pm
The time is 1933, the place, Berlin, when William E. Dodd becomes America's first ambassador to Hitler's Nazi Germany in a year that proved to be a turning point in history.

A mild-mannered professor from Chicago, Dodd brings along his wife, son, and flamboyant daughter, Martha. At first Martha is entranced by the parties and pomp, and the handsome young men of the Third Reich with their infectious enthusiasm for restoring Germany to a position of world prominence. Enamored of the "New Germany," she has one affair after another, including with the suprisingly honorable first chief of the Gestapo, Rudolf Diels. But as evidence of Jewish persecution mounts, confirmed by chilling first-person testimony, her father telegraphs his concerns to a largely indifferent State Department back home. Dodd watches with alarm as Jews are attacked, the press is censored, and drafts of frightening new laws begin to circulate. As that first year unfolds and the shadows deepen, the Dodds experience days full of excitement, intrigue, romance—and ultimately, horror, when a climactic spasm of violence and murder reveals Hitler's true character and ruthless ambition.
Source: Amazon.com
Evening Club reading: The Round House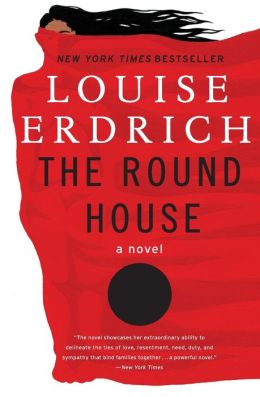 Discussion at 7:00pm
One Sunday in the summer of 1988, a woman living on a reservation in North Dakota is attacked. The details of the crime are slow to surface as Geraldine Coutts is traumatized and reluctant to reveal the details of what happened, either to the police or to her husband, Bazil, and thirteen-year-old son, Joe. In one day, Joe's life is irrevocably transformed. He tries to heal his mother, but she will not leave her bed and slips into an abyss of solitude. Increasingly alone, Joe finds himself thrust prematurely into an adult world for which he is ill prepared.

While his father endeavors to wrest justice from a situation that defies his efforts, Joe becomes frustrated and sets out with his trusted friends, Cappy, Zack, and Angus, to get some answers of his own. Their quest takes them to the Round House, a sacred place of worship for the Ojibwe. And this is only the beginning.
Source: Litlovers.com
If you'd like to join in, copies of either of these titles can be found at the Madison Public Library Front Desk.